Google has been the Biggest Player in Bringing TikTok's Rating back to 4.4 –
The popular video sharing app TikTok has carved an important place among Indian users, but its ratings have dropped sharply in the past. Due to some videos, users started venting their anger on TikTok's content. After which a war broke out between TikTok and users. After which TikTok's rating dropped to 1.2. But a week later, TikTok's rating has again seen an improvement and the rating has come down to 4.4. Let's know the reason for the sudden improvement in the rating of TikTok.
Google has been the biggest player in bringing TikTok's rating back to 4.4. Google has done this amazingly with the help of its Play Store team. Eight million negative reviews have been deleted from the Google Play Store. Due to these negative reviews, TikTok had started rating the least number of people, due to which its rating dropped from 4.8 to 1.2. But with the help of its Play Store team, Google has raised the rating to 4.4 again.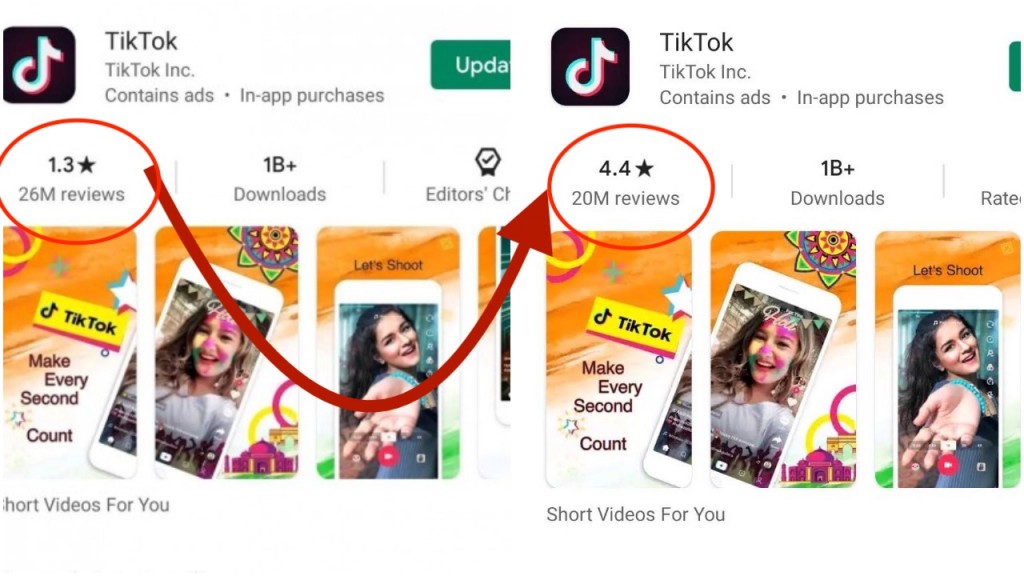 Let me tell you that while TikTok has again achieved a rating of 4.4 on the Google Play Store, its rating on the App Store of iOS has not seen much improvement yet. Here TikTok's rating was reduced from 3.5 to 3.4 and the rating has not changed yet. However, make it clear that the iPhone users were not part of the battle against TikTok.