More than 150 gay men implicated on dating app, but Victim is unable to complain
Meeting people using a dating app proved to be a big problem for some men. About 150 people from Delhi NCR were fooled on the dating app Grindr. They were implicated. Called on date Pornographic images were taken, looted, then blackmailed from those pictures.
What is the matter?
The racket was busted in November 2019. Six people were driving it. These people were from Bhondsi. They hired three engineers to make fake profiles on the dating app. According to the report published in Hindustan Times, these engineers were promised Rs 30,000 a month. The data of about 300 people have come out from them. These people used to talk to gay men with the help of the dating app. Used to call them They used to take them to a secluded place on the pretext of drive, then stop the car and rob them. Police said that these people looted more than 150 people in three months.
How the whole case came to light?
In the first week of November, a person told a friend about this. He told that the boy he met on the dating app was robbed. Later blackmail asked for money. After this, the friend took him to the police.
How were people implicated?
These people used to download a lot of photos from Google. Used to make profiles on dating apps. Used to talk to people. Most of them were from Delhi, Gurugram, Noida, Ghaziabad. After the talks were confirmed, they used to call Sector 29. One of them used to come there on a date. From there they used to walk for a drive on the Southern Peripheral Expressway (the road leading from Gurugram. In the middle comes to the Golf Course Extension Road). Seeing the deserted place, they used to inform their colleagues. They used to come and rob the vehicle.
How were they caught?
Gurugram Police Commissioner Mohammad Akil said,
'We made four teams. Then with the help of Victim, they find out those of the gang. Two members of the crime team were asked to befriend them on the dating app. After a week, they got caught in the trap '
A constable arrived in the parking lot of Sector 29. In a luxury car. The gang boy met him there. Those people went to SPR. The boy asked to stop the car there. The constable was watching all this. Two vehicles of gang people were coming from behind. But he did not know that the police were also following him in three private vehicles. As soon as the gang stopped the vehicle, the police surrounded them and caught them. Two are still absconding.
What is the screw in the case?
In front of the police, these people have spoken about robbing and blackmailing about 150 people. But till now the police has only one official complaint. The police contacted the accused using their data from the accused. So that they can give them a chance to file a complaint. But many people are not ready. Why? Because this dating app is for gay, bisexual and transgender people. That is people whose sexual preferences are still not accepted in society. Many of these Victims are still not open to people regarding their sexual preferences. Many are married and have children. Being gay is a social taboo for them. So it is not easy for them to get involved in this matter. However, the police has assured them that their identity and other information will be kept completely confidential. But still, no one is ready yet.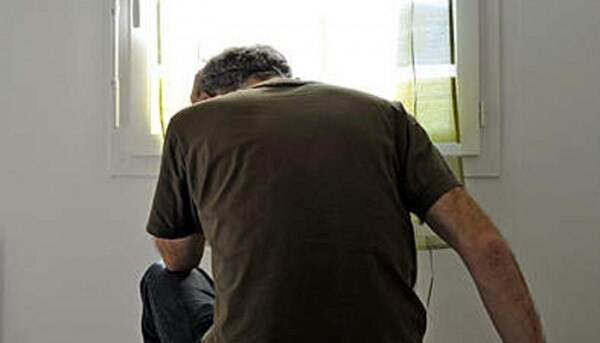 Are Gay Dating Apps Different From Others?
No. As are the other dating apps, so are they. Other apps also have the option that you can also choose friendship, networking, etc. in addition to dating. The same happens in them. The only difference is that people here feel a little comfortable. Because the people found on these apps do not give them judgments. They themselves are a part of their identity. In 2018, the Supreme Court of India removed homosexuality from the category of crime. But the taboo attached to it is still the same. Because of this, people are hesitant to file a complaint openly. A Victim even said that if he had photographs etc., he can blackmail even after leaving prison. Taking advantage of this fear and stigma sitting within them, this gang raised lakhs of rupees from them. And probably would have targeted more people now, if the police did not have that one complaint.