The same director made two films on the story of the world coming out of the street.
Remo D'Souza tried to fill the shortage of dance-based films in India with films like 'ABCD' and 'Street Dancer 3D'. But this attempt was in a very commercial way. Now a film is coming 'Yeh Ballet'. The story of two boys living in Chawl in Mumbai, taken from real life. These boys got admission in America's famous dance school. To learn ballet dance. Ballet is a dance form, in which the pronunciation of T is silent. The trailer of this film has arrived, which is giving a feel of 'Gully Boy' while saving. Count the previous line in compliance. On the pretext of the trailer, we will talk in detail about the story of these two boys and this film.
1) Amiruddin Shah (16 years) and Manish Chaudhary (22 years). Boys coming from two different places in Mumbai. But three things are common among them. Poverty, Dance and DanceWorks Academy. This is a dance studio where dance is taught. Its doer is famous Bollywood choreographer Ashley Lobo. After the audition, both of them got selected there. The famous American-Israeli ballet choreographer Judah Mour was called here. To teach ballet to children. Here Judah spots Amir and Manish here.
2) In three years of training with Judah, these boys became successful in ballet dance. It takes at least 9 years to become a professional in this dance form. Now, these boys wanted training for the next level of this dance form. Judah sent a video of these boys to the Ballet Master of the prestigious Oregon Ballet Theater (in Portland), based in the United States. She got impressed. And they showed interest in calling him here. Once again Manish moved to Portland with the help of the scholarship. While Amir started further training at the American Ballet Theater. These boys raise their expenses through scholarships and donations.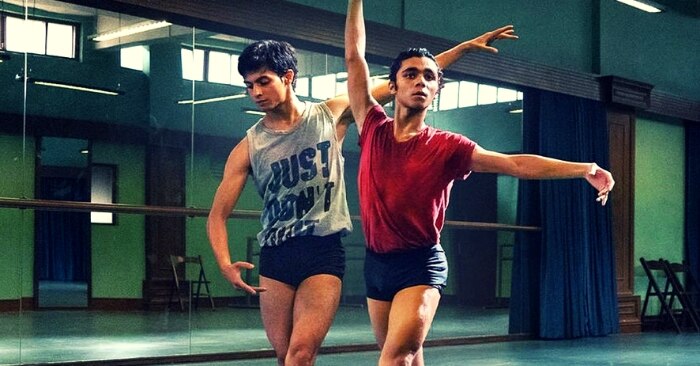 3) The trailer of this film has come, it is being compared to 'Gully Boy' because both stories are about boys living in Mumbai's slums. Their dreams are bigger than their chawls. Well, let's return to our 'ballet'. The trailer is telling that this is a story of two boys. The first is Nishu, who has taken part in India's popular dance reality show. The second is Asif, who is a Rebel, but he has a good reason for that. These two boys meet in a dance studio, where a famous foreign teacher teaches them ballet. How these boys fight their circumstances, family and society, fulfill their dream of becoming the best ballet dancer in the world, this film is about their journey.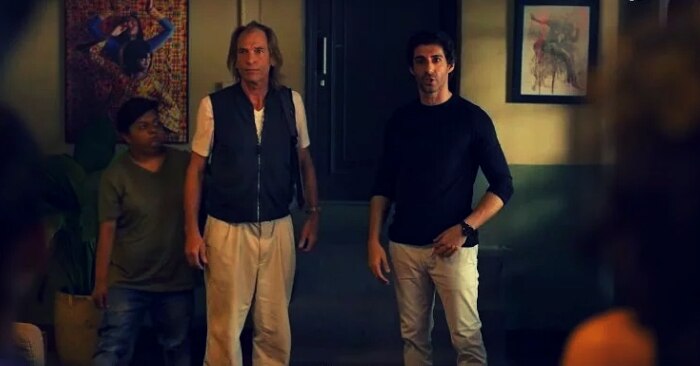 4) Manish Chauhan is playing the role of Neeshu in the film. And Achintya Bose will be seen in the role of Asif. In the beginning, both of them collide with each other a lot of times and then they form a close friendship. His ballet teacher plays Julian Sands, known for 'A Room with a View'. Vijay Maurya, who plays Murad's maternal uncle in 'Gully Boy' (and writes the dialogue), is playing Nishu's father here. Together with Neerja and 'A Death in the Gunj' Jim Sarbh, Danish Hussain and Heeba Shah who were seen in 'Bard of Blood'. We last saw Heba in the Karan Johar segment of the Netflix film Ghost Stories.
5) Soni Taraporewala has directed this film. Is both a film director and a scriptwriter. He has written scripts for Mira Nair directed films 'Salaam Bombay' (1988), 'Mississippi Masala' (1991) and 'The Namesake' (2006). She has also directed a film. 'Little Ziju' over the Parsi community. Sony had made a 2017 short film titled 'Yeh Bailey'. Now to narrate the same story in detail, a full-length feature film has been made. The name of the film was earlier being told as 'Ballet Boys'. But now it is being called 'Ye Ballet'. The film is composed by Sachin-Jigar duo. Background score is 'Gully Boy' fame Ankur Tiwari. 'Yeh Bailey' is releasing on Netflix on 21 February.
You can watch the film trailer here: