Why are people watching a 9-year-old Hollywood movie due to China's corona virus?
# Movie on Rent-
It was a few years ago. In those days it was not necessary that you have to go to theaters to watch the movies of your choice or to wait when she will be on TV. You could go to a nearby 'movie library' or 'movie rental shop' and rent his video CD from there. Such stores were a big hit in the US. There were chains of companies like 'Blockbuster' and 'Red Box'. But suddenly these stores started closing. They started having losses. Because now the internet had arrived. People could rent movies online too.
The 'rent' option of YouTube will also pass through your eyes. But apart from YouTube, there are many online stores from where you can rent movies online. Such as 'Amazon Movies', 'I Tune Movie Rental', 'Google Play Movies'. If you pay for a movie on these online store platforms, then you are given one or two days to watch the movie.
And these online stores are different from streaming platforms in that, where you have to pay monthly or yearly subscription in the streaming platform, here you have to pay for every movie.
# Why are you talking about 'Movie on Rent' today?
When people rent movies from these online stores, then these platforms have a good amount of data ready. So with the same data, the 'I Tune Movie Rental' online store updates a real-time countdown. This list of countdown also acts as a recommendation for the audience.
In this list of 'I Tune Movie Rental' In general New movies are the same. Like, 'Ford vs Ferrari' is at number one on this list at the moment. The most talked-about Hollywood movie of 2019 is Joker at number four, and the Korean movie Parasite, which is making a worldwide debut.
But this time some Unusual Has happened. Right now, a 2011 movie 'Content' is in the top 15 on this list. On January 28, it was in the top ten.
# What is 'Contagion' movie-
Contention. A word in English. Which means 'fingering'. You must have heard that boredom is contagious. Just around the content is the word, content.
In the definition of this word, we fell, because the subject of 'movie' is also related to a contagious disease. This is a fiction movie. Spread over 500 days, this movie shows how a virus from China to the US takes 2.5 million lives in less than a month. Only in America. The number of deaths in the whole world reaches 25 million. Then on the 133rd day, the vaccine of this new virus is discovered and after 500 days this epidemic ends.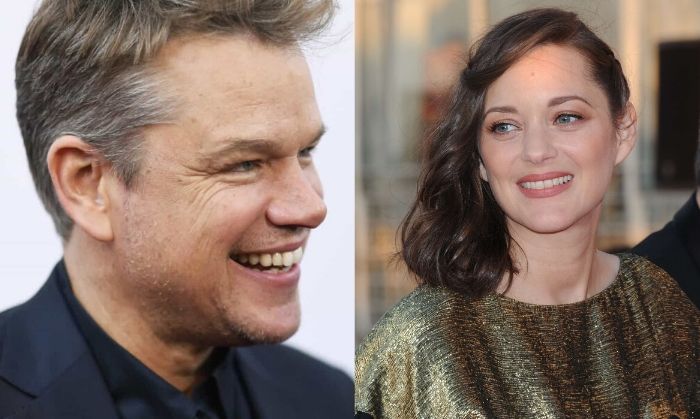 The movie was directed by Steven Soderbergh, one of the first of modern indie cinema. One of his first few movies, 'Sex, Lies and Videotapes', won the biggest Cannes prize 'Pam the Or'.
The big actors were named in the star cast of 'Kantzen' movie. like-
# 'Good Will Hunting' and 'Martian' Fame Met Demon.

# Marion Cotia. Academy Award Winner for Best Actress.

# 'Breaking Bed' fame Brian Cranston.
# Why is this movie trending right now-
The contention is trending, as this 2011 fiction movie is proving to be quite right at the moment. Not entirely, to a great extent. Do you remember that when Kejriwal came new, how did 'Nayak' start trending in India? just like that.
Also, new movies trend in these lists because they are not available anywhere else. The availability of content is also limited, so to watch it, you have to rent this movie from 'I Tune Movie Rental'.
# China's dangerous virus-
If the name of the movie that came out in 2011 was 'contagion', then the realty name is 'corona virus'.
China's corona virus, which has been in the news for the last two months. Due to originating from Wuhan city of China, it is also called as Wuhan virus. Its full name is 2019-novel coronavirus (2019-nCoV). Since the first case came out in December 2019, 2019 has been added to its name. And Novel means new. Corona, therefore, because it looks like the corona of the sun. But the look is only with the microscope.
# Problem with virus-
The problem with corona virus or any virus is that it spreads very quickly. So fast, that when something else (like fashion, movement, YouTube videos or tweets) spreads quickly, we say that it went viral. Thus, this corona virus has also started spreading to the rest of the world, not just in China. And that's why the old fiction movie 'Content' made on this subject is being watched a lot.
Latest update: So far 6,147 cases of corona virus have been detected worldwide and 132 people have died due to this virus.
# A similar film has been made in India too-
Virus. A Malayalam movie released in 2019. Movie of the 'medical thriller' genre. Available on Amazon Prime. One of the best movies of 2019. Its basic subject was the Nipah virus of 2018. You will definitely see it whenever you get time.